An interview with MISSBISH
---
Full interview here.
---
Interview on Communication Arts
---
Communication Arts is the largest international trade journal of visual communications. The magazine's coverage includes graphic design, advertising, photography, illustration and interactive media.
FULL article here.
---
Interview with Brit+Co
---
2015 Feature on Brit+Co, a San Francisco-based website and lifestyle brand and website focused on accessible DIY crafts for women. Full piece here.
---
Dribbble Timeout
---
2015 Timeout feature : Jennet Liaw Preview below. Full interview here.
---
the Futur Podcast: The pursuit of a creative life
---
Jennet Liaw and Chris Do talk about going against the grain and finding success.
---
Live Podcast: Meet the Creatives NY
---
A live, NYC recording of the Meet the Creatives Podcast featuring freelance designer and illustrator, Jennet Liaw.
---
Perfectly Imperfect podcast: Your Greatest Responsibility
---
As first generation Asian Americans, we understand the sacrifices our parents have made in order for us to have the opportunities we are blessed with today. We grow up in a society that they are unfamiliar with but we must abide by traditions we are unfamiliar with. This contrasting reality leads to many unanswered questions and leave us feeling the need to sacrifice our passions to fulfill our parents' wishes. But IS it selfish to pursue a path we know feels right? Do our families truly know what's best for our future? This week, Jennet Liaw shares her beautiful insight on how we can and should responsibly chase our dreams. We give practical tips and advice on how we got our foot in the door and why fueling your fire is the MOST responsible and USEFUL thing you can do for the world.
---
Fossil: A Day in Austin with Jennet Liaw
---
We traveled with Jennet Liaw to discover hidden pockets of Austin, Texas and of course, get inspired. See how she owns her time with Fossil in the city of art, food, and culture.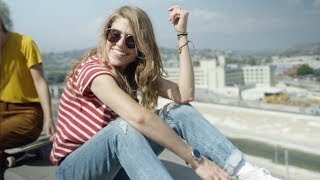 ---
Adobe Live @ 99u
---
Live from the Adobe 99U Conference with Jennet Liaw and host Rufus Deuchler.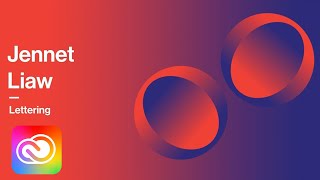 ---
The Business of Design with Mackey Saturday, Amy and Jen Hood
---
From Hoodzpah Design Co: We're always fascinated by how creatives run their own businesses, so we invited Mackey Saturday and Jennet Liaw to join us to talk shop for a one-night panel discussion. From the art of pricing creative work, to presenting pricing in a proposal, winning client buy-in on a proof, landing new clients, landing dream clients, growing a business (be it your own, or one you work for), and anything else you all want to talk about. It will be a casual and transparent talk about the insides of running a creative business. Let's talk real numbers and real strategy and real examples.
---
Letterwest 2019: Panelist and Live Mural
---
Panel and live mural at Letterwest '19.
---
General Assembly Speaker
---
General Assembly is a pioneer in education and career transformation, specializing in today's most in-demand skills.
---
Speaker @ AIGA KnowHer Talks
---
Speaker at the AIGA KnowHer talks, in 2017. Read more here.
---
Mural in Times Square
---
New Yorkers woke up to a cloudy Monday, but Brooklyn-based nonprofit, kindness.org, brought a bit of color to the day with the launch of its massive wall in Times Square. It's all part of the "Sincerely, Kindness" campaign. Designed by Brooklyn muralist, Jennet Liaw, the Times Square Kindness Wall was on view at the pedestrian plaza on Broadway between 43rd and 44th Streets. Continue reading here.
---
Thousand: A hand-painted helmet & Interview
---
Preview below. Full process & interview here.
---
---